rsync.net - Terms of Service
Last updated October 23, 2021
Welcome to rsync.net. It is our pleasure to be serving you with our simple, standards based offsite backup platform.
By accessing and using the rsync.net offsite backup platform, or a local hardware device provided by rsync.net, you agree to the terms and conditions provided in this Terms of Service including all applicable Addendums for specific service offerings (TOS) and the policies and guidelines provided herein. This TOS constitutes an agreement between rsync.net, Inc. ("rsync.net", "we", "us", or "our") and you, as an individual, or the entity you represent. You represent that you are legally able to enter into agreements, that you are of legal age to do so, and if you are accepting this TOS on behalf of an entity, such as your company, you have all rights and authority to legally bind such entity. You further represent that you are not a person barred from receiving these services under the laws of the United States (including export controls) or other applicable jurisdiction (including the country in which you are resident or from which you use the services).
The Services
The services ("The Services", "The Service", "Offsite Backup", "Managed Backup") means the provision of one or more offsite filesystems by rsync.net, or the provision of a local hardware device, or the configuration and management of your backups to one of those platforms, and your interaction with those platforms and our management of those backups.
Customer Responsibilities
You are responsible for safeguarding the access login IDs, tokens, keys and passwords that you use to access our service. You agree to immediately notify rsync.net of unauthorized access to our service.
You, and not rsync.net, are responsible for the content of the data that you store on our service. You are further responsible for using proper security precautions to maintain security and protection of your Customer Data using tools such as a BAA with rsync.net or encrypting your information as you use our service.
You are responsible for testing and assuring the proper functions of your backups on our service. Even if you are a fully managed backup customer, whose backups have been configured and are being maintained by rsync.net, it is still your responsibility to know and understand how that process is succeeding or failing.
You agree to alert rsync.net immediately of any data loss or disaster so that we may begin restore procedures for you as soon as possible. You acknowledge that data retention into the past is finite and that a delay in notifying rsync.net of a need for data recovery could make such recovery impossible.
Your Use of the Services Must be Lawful and is Subject to Certain Restrictions
You may use the service only for purposes that are legal, proper and in accordance with the TOS. You agree that you will not engage in any activity that interferes with the Service.
Your Data Exists Only in a Specific Location that You Have Chosen
When you commence service with rsync.net, you choose one (or two, in the case of our geo-redundant product) geographic location from our list of datacenters. Your data will not leave that location for any reason without your explicit instruction.
Third Party Software and Services
As you use our Service, rsync.net may make available to you, solely as a convenience for you and solely at your election, certain third party software and/or services.
rsync.net, Inc. is not liable or responsible for claims, damages, losses or any other complaints arising out of or related to your use of such Third Party Software and Services. Your use of any Third Party Software and Services are subject to the terms and conditions directly between you and the applicable third party vendor and at your own risk. You hereby acknowledge that no purchase or license of any Third Party Software and Services is required to use the Services.
Improper Use May Result in Suspension or Termination of Your Access to the Service
We reserve the right to suspend or terminate your access to the Services if we determine (in our sole discretion) that you are in violation of the TOS or any applicable laws.
Fees and Billing
You agree to pay us the applicable fees and charges in US Dollars using payment methods that we authorize (Credit Card, Paypal, Check, Wire Transfer). If you are using a credit card, you authorize rsync.net, Inc. to charge your credit card for any and all charges you may incur in connection with your use of the Services. An invoice is issued for those charges each month on the date of your monthly anniversary, or each year if you are paying annually.
All payments must be made without setoffs, counterclaims, deductions or withholdings. rsync.net shall not be responsible for any additional bank fees, interest charges, finance charges, over draft charges, or other fees resulting from charges billed by rsync.net. If you choose to pay by credit card, currency exchange settlements shall be based on agreements between you and the provider of your credit card.
IF YOU BELIEVE THAT YOUR CHARGES ARE INCORRECT, YOU MUST CONTACT RSYNC.NET IN WRITING, OR BY EMAIL, WITHIN 30 DAYS FROM THE DATE OF THE APPLICABLE INVOICE ("DISPUTE PERIOD") TO CONTEST SUCH CHARGES TO BE ELIGIBLE TO RECEIVE AN ADJUSTMENT OR CREDIT. TO THE FULLEST EXTENT PERMITTED BY LAW, YOU HEREBY WAIVE ALL CLAIMS RELATING TO ANY AND ALL CHARGES NOT DISPUTED BY YOU DURING THE DISPUTE PERIOD (THIS DOES NOT AFFECT YOUR CREDIT CARD ISSUER RIGHTS).
All amounts payable to rsync.net for Services are exclusive of any tax, levy or similar governmental charge that may be assessed by any jurisdiction, whether based on gross revenue, the delivery, sale or use of the Services or otherwise arising out of the execution or performance of this TOS, and including without limitation, all sales, use, excise, import or export, value added, governmental permit fees, license fees, and customs; provided, however, that you shall have no liability for any net income, net worth or franchise taxes assessed on rsync.net.
rsync.net reserves the right to change its fees and charges for the Services at any time. Any such changes will be effective when such changes are posted on the rsync.net website, unless we indicate otherwise. Similarly, we may introduce pricing and charges for new products, features or services at any time by posting on the rsync.net website.
NO REFUNDS
Unless noted on a specific contract or quotation, usually for fully managed services or large, multi-terabyte accounts, all charges are non-refundable unless expressly stated otherwise, or otherwise provided by applicable law.
Delinquent Payments
We reserve the right to suspend or terminate your access to and use of the Services if you are delinquent on your account.
Service Level Agreement ("SLA")
Your use of rsync.net Service is subject to the terms and conditions of our SLA which you can find here: //www.rsync.net/resources/notices/sla.html.
Modifications to and Discontinuation of Service
We may modify or discontinue the Service including adding, removing or changing features or functionality of the Services. In the extremely unlikely event that we discontinue the Service, you will be notified in writing, or via email, at least 60 days prior to such discontinuance.
Indemnification
You agree to hold harmless and indemnify rsync.net, and its subsidiaries, affiliates, officers, agents, and employees, advertisers or partners, from and against any third party claim arising from or in any way related to Customer Data, your use of the Service, or violation of this TOS or any other actions connected with your use of the Service, including any liability or expense arising from all claims, losses, damages (actual and consequential), suits, judgments, settlements, litigation costs and reasonable attorneys' fees, of every kind and nature. In such a case, rsync.net will provide you with written notice of such claim, suit or action and reasonable assistance at your cost.
DISCLAIMER OF WARRANTIES
YOU EXPRESSLY UNDERSTAND AND AGREE THAT YOUR USE OF THE SERVICE IS AT YOUR SOLE RISK. SERVICE IS PROVIDED ON AN "AS IS" AND "AS AVAILABLE" BASIS. ANY USE OF THE SERVICE IS DONE AT YOUR OWN RISK AND YOU WILL BE SOLELY RESPONSIBLE FOR ANY DAMAGE TO YOUR COMPUTER SYSTEM OR OTHER DEVICE OR LOSS OF DATA THAT RESULTS FROM USING THE SERVICE. RSYNC.NET MAKES NO, AND HERERBY EXPRESSLY DISCLAIMS (TO THE GREATEST EXTENT PERMISSIBLE UNDER APPLICABLE LAW) ALL WARRANTIES, EXPRESS, IMPLIED OR OTHERWISE, ARISING FROM COURSE OF DEALING OR USAGE OF TRADE, OR STATUTE, AS TO THE SERVICE OR ANY MATTER WHATSOEVER. IN PARTICULAR, ANY AND ALL WARRANTIES OF MERCHANTABILITY, FITNESS FOR A PARTICULAR PURPOSE AND NON-INFRINGEMENT ARE EXPRESSLY EXCLUDED. RSYNC.NET DOES NOT WARRANT THAT THE OPERATION OF THE SERVICE WILL BE COMPLETELY SECURE, ERROR FREE OR UNINTERRUPTED, OR THAT ALL ERRORS WILL BE CORRECTED. YOU ASSUME ALL RISK OF DELAYS OR INTERUPTIONS IN ACCESS TO OR USE OF THE SERVICE RESULTING FROM USE OF THE INTERNET AND/OR TELECOMMUNICATIONS TO ACCESS THE SERVICE, AND RSYNC.NET SHALL HAVE NO LIABILITY FOR ANY SUCH DELAYS OR INTERUPTION.
LIMITATION OF LIABILITY
UNDER NO CIRCUMSTANCES SHALL RSYNC.NET OR ITS AFFILIATES BE LIABLE FOR ANY SPECIAL, INDIRECT, INCIDENTAL, EXEMPLARY OR CONSEQUENTIAL DAMAGES OF ANY KIND OR NATURE WHATSOEVER, OR FOR COST OF PROCUREMENT OF SUBSITUTE SERVICES, ARISING OUT OF OR IN ANY WAY RELATED TO THIS TOS OR THE SERVICE. SUCH LIMITATION ON DAMAGES INCLUDES, BUT IS NOT LIMITED TO, LOST GOODWILL, LOST PROFITS, LOSS OF DATA OR SOFTWARE OR WORK STOPPAGE, REGARDLESS OF THE LEGAL THEORY ON WHICH THE CLAIM IS BROUGHT, EVEN IF RSYNC.NET HAS BEEN ADVISED OF THE POSSIBILITY OF SUCH DAMAGE OR IF SUCH DAMAGE COULD HAVE BEEN REASONABLY FORESEEN, AND NOTWITHSTANDING ANY FAILURE OF ESSENTIAL PURPOSE OF ANY EXCLUSIVE REMEDY PROVIDED IN THIS TOS. RSYNC.NET'S MAXIMUM LIABILITY FOR ANY DAMAGES ARISING OUT OF OR RELATED TO THIS TOS OR THE SERVICE, WHETHER BASED ON CONTRACT, WARRANTY, TORT (INCLUDING NEGLIGENCE), STRICT LIABILITY OR OTHERWISE, SHALL BE LIMITED TO THE AMOUNT YOU PAID TO RSYNC.NET DIRECTLY ATTRIBUTABLE TO THE RSYNC.NET SERVICE PROVIDED UNDER THIS TOS DURING THE TWELVE (12) MONTHS IMMEDIATELY PRECEDING THE FIRST EVENT GIVING RISE TO LIABILITY UNDER THIS TOS. RSYNC.NET SHALL HAVE NO LIABILITY OR RESPONSIBILITY FOR ANY CUSTOMER DATA OR THIRD PARTY SOFTWARE. THE FOREGOING LIMITATION OF LIABILITY IS INDEPENDENT OF, AND SHALL NOT BE DEEMED TO MODIFY RSYNC.NET'S OBLIGATION UNDER ANY EXCLUSIVE REMEDIES FOR BREACH OF WARRANTY SET FORTH IN THIS TOS.
Notices to You
Notices by rsync.net to you may be delivered under this TOS in any of the following manners: a) an email sent to your email address registered with your rsync.net account; b) by overnight courier, personal delivery, or registered or certified mail; or c) posting such notices on the rsync.net website.
While you are a customer, rsync.net may contact you by phone, email, SMS text, or any other means, to discuss product, service and billing related questions with you. If you cease to be a customer of rsync.net your stored data will be irrevocably destroyed along with information rsync.net holds about you to facilitate billing functions (such as credit card numbers, paypal authorizations, etc.).
Your name, email address and service start / service stop dates along with your history of interactions with the rsync.net sales and marketing team are retained solely by rsync.net and shared with no other parties. These will also be destroyed upon your request.
Notices to Us
Notices by you to rsync.net must be given in either of the following manners: a) an email sent to BOTH info@rsync.net AND support@rsync.net; or b) by overnight courier, personal delivery, or registered or certified mail to: rsync.net, Inc., 524 San Anselmo Ave., Suite 107, San Anselmo, California, 94960. We neither send nor receive faxes.
Entire Agreement
This Terms of Service document and these additional documents:
... constitute the entire agreement between you and rsync.net, and shall govern your use of the Service. No other documentation nor communication - including any prior (written or verbal) offers and statements - constitute any agreement or promise or commitment regarding rsync.net, the services provided or your use of those services.
Governing Law
The Terms of Service and the relationship between you and rsync.net, solely relating to the delivery and use of the Service, shall be governed by the laws of the State of California without regard to its conflict of law provisions. You and rsync.net agree to submit to the personal and exclusive jurisdiction of the courts located within the County of Marin, California.
Nature of Relationship
The Terms of Service do not create or imply any partnership, agency or joint venture between you and rsync.net.
More Information
rsync.net publishes a wide array of support documents as well as a FAQ
You, or your CEO, may find our CEO Page useful.
Please see our HIPAA and Sarbanes-Oxley compliance statements.
Contact info@rsync.net for more information, and answers to your questions.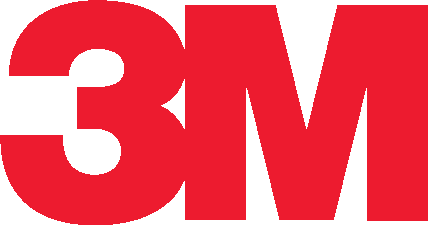 Click here for Simple Pricing - Or call 619-819-9156 or email info@rsync.net for more information.