rsync.net - Your PHI Partner
Simple, Secure HIPAA Compliance for the Public and Private Sector
rsync.net is your partner for regulatory compliance. Since 2001 we have been providing secure cloud storage for offsite backups that are depended on by thousands of health system integrators and millions of patients.
No matter which platform your data resides on, we will provide a simple, secure backup process that protects you, your clients, and their patients.
Our pricing model is simple, with no setup fees or contracts. There are no charges for usage, transfer, bandwidth or concurrency.
You can view our complete HIPAA Compliance Statement here.
A Cloud Storage Provider You Can Count On
rsync.net will enter into a Business Associate Agreement (BAA) with your firm as well as provide documentation of our Massachusetts Data Security Regulation plan (201 CMR 17).
We offer 24/7 hotline phone support to all 1TB and larger customers, as well as all managed backups (BaaS) customers.
We accept physical media shipments - for account population or disaster recovery - of any size dataset.
We allow you to choose which datacenter your data resides in and we will provide written guarantees that that data will not leave that facility.
We own our own infrastructure - we are NOT reselling other vendors' cloud storage. This is how we can make these assurances.
A Powerful, Secure Platform
Every vendor claims high security, but we have the only platform simple and secure enough to deliver it.
We run no other services - our networks and storage arrays are stripped of everything except what is necessary to enable your data transfer.
We provide you with an offsite filesystem on our ZFS Platform that is accessible only through an encrypted (SSH) connection.
This open, standards-based platform makes integration easy with whatever existing software and storage you have onsite and gives you flexibility for file restoration or disaster recovery.
An open platform has no proprietary lock-in and no on-going license fees
Full Support
rsync.net will support you and your firm, over phone and email, with whatever use you choose to make of our service and with whatever platform your data resides on.
Support is provided by US based engineers who have been trained to deal with health care providers and their sensitive data.
You may managed your own account and data usage with our web-based control panel. This allows you to manage usage, geo-redundancy, and email alerts - no additional software is needed.
Reseller Program and White Labeling
rsync.net has a reseller program that allows you to fully white label our product as your own.
In addition to our secure cloud storage platform and highly responsive technical support, resellers also receive a rich set of account, billing, and automation tools to make managing hundreds of clients simple.
You can learn more about our Reseller Program here.
More Information
rsync.net publishes a wide array of support documents as well as a FAQ
You, or your CEO, may find our CEO Page useful.
Please see our HIPAA and Sarbanes-Oxley compliance statements.
Contact info@rsync.net for more information, and answers to your questions.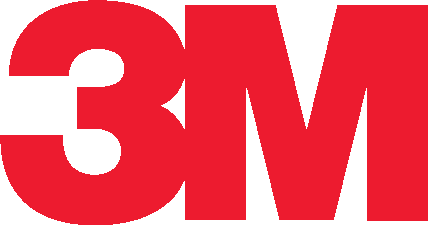 Click here for Simple Pricing - Or call 619-819-9156 or email info@rsync.net for more information.